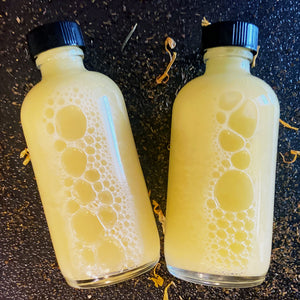 H.I.M. Beard Wash
H.I.M. Beard Wash contains a combination of oils to replenish and strengthen the hair shaft while avoiding skin irritation. This wash is dedicated to all of our Emperors.
Organic & natural ingredients: saponified oils, essential oils, tea tree
Empress Naturals recommends rinsing your face to loosen up dirt. Use lukewarm water to lather your beard and wash off. Please discontinue if irritation occurs. For external use only.