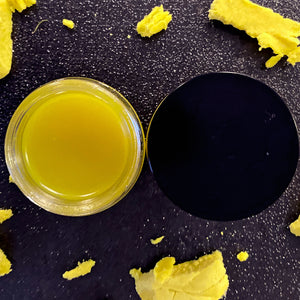 Coco Oliva
Using non-comedogenic ingredients, Coco Oliva attracts any dirt, oils and gunk from your pores to provide a deep but nourishing cleanse before your face wash. Coco Oliva is dedicated to the Italian descendants of the Caribbean.
Organic & natural ingredients: beeswax, shea butter, castor oil, olive oil.
Empress Naturals recommends massaging the product into the face, neck and shoulders for at least 60 seconds. Wash off with lukewarm water. Use twice daily for best results. For deep cleaning, use weekly for 15-20 minutes. Please discontinue if irritation occurs. For external use only.