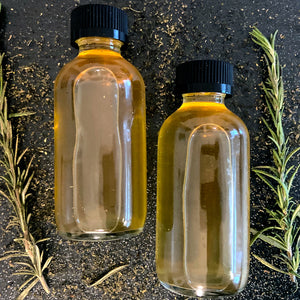 Itiye
Itiye is our green tea toner. Green tea is filled with antioxidants which helps with acne. Itiye also has rose water which hydrates and replenishes the skin, as well as Vitamin E and essential oils for skin repair. Itiye is dedicated to the Zulu tribe of South Africa.
Organic & natural ingredients: distilled water, rose water, green tea, vitamin E
Empress Naturals recommends using a cotton pad or clean hands to wipe or pat over face, neck and shoulders after cleansing. Use twice daily for best results. Please discontinue if irritation occurs. For external use only.