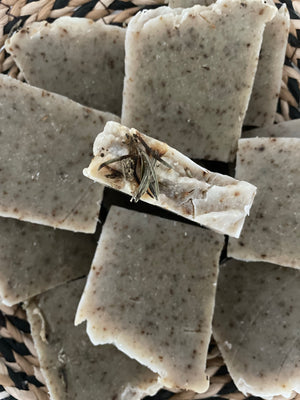 Rootz Shampoo Bar
Our cleansing and moisturizing shampoo stimulates hair growth and thickness through use of herbs and infused oils. It can be used on any hair type without damaging your scalp or hair follicles. This product is dedicated to our natural Empresses & Emperors.
Organic & Natural ingredients: saponified oils, cocoa butter, distilled water, nettle, rosemary, essential oils
Empress Naturals recommends keeping your bar in a self-draining dish for longer shelf life. Please discontinue if irritation occurs. For external use only.
On average, our soaps weigh 6.5 oz. Please note that our soaps are hand cut so actual weight may vary slightly.
*Soap designs may vary depending on batch.