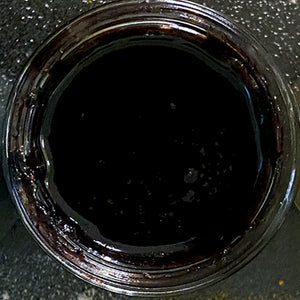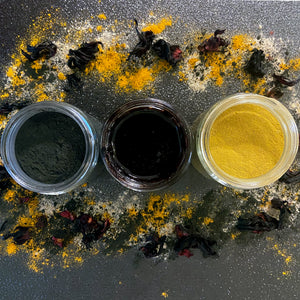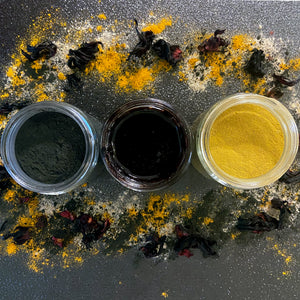 Sorrel Mami
With its reddish hues, Sorrel Mami brings you Vitamin C, hydration and antioxidants thanks to its main ingredients: sorrel, matcha green tea and honey.  Sorrel Mami is dedicated to Christmastime in the Caribbean.
Organic &  natural ingredients: sorrel, matcha, honey, almond oil
Empress Naturals recommends that you place a thin layer over a clean face, neck and shoulders and leave on for 5-10 mins. Wash off with lukewarm water. Use 1-2 times weekly for best results. Please discontinue if irritation occurs. For external use only.