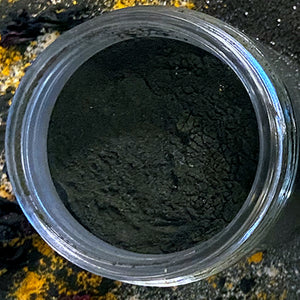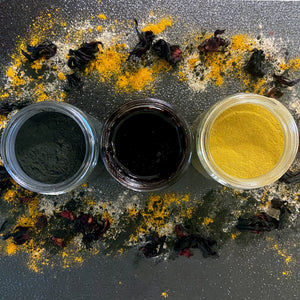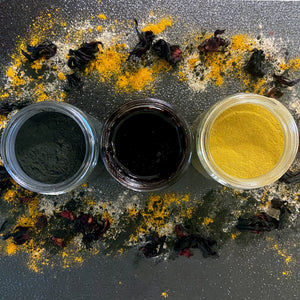 Soufrière
Soufrière is a detoxifying mask that uses activated charcoal to draw out impurities from your pores. Bentonite clay also works in conjunction to regenerate skin and reduce acne, while turmeric aids to fight hyperpigmentation. This mask can also be used to detox armpits when switching deodorants. Soufrière is dedicated to the volcanic regions of Dominica, Guadeloupe, Montserrat and Saint Vincent.
Organic & natural ingredients: activated charcoal, bentonite clay, turmeric
Empress Naturals recommends that you place a thin layer over a clean face, neck and shoulders and leave on for 5-10 mins. Wash off with lukewarm water. Use 1-2 times weekly for best results. Please discontinue if irritation occurs. For external use only.