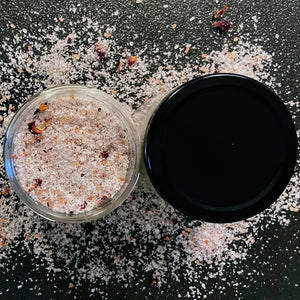 Yelena
Yelena contains salts and oils which help relax and soothe muscles, while drawing out toxins and impurities front the body. Yelena is dedicated to TS, a true Jamaican Empress.
Organic & natural ingredients: epsom salt, Himalayan salt, coconut milk, sorrel, rose petals, oats, essential oils
Empress Naturals recommends pouring ¼ to ⅓ cup into a hot bath or foot basin. Sit back and indulge!